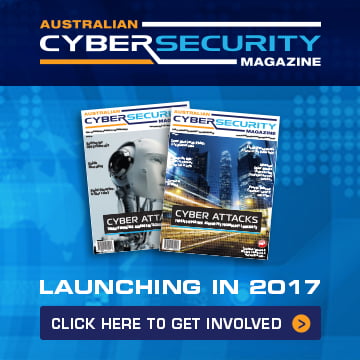 Issue 3 of the Australian Cyber Security Magazine coincides with AISA's national conference in Sydney, where the theme of collaboration challenges conventional wisdom in the ongoing fight against cyber crime.
It has been a quiet few months in the world of cyber security, at least from an operational standpoint. This hiatus has given us time to regroup and redouble our efforts on defending the horizon rather than the road at our feet. We've lifted our eyes from the operational drama, focusing on the strategic topics of compliance and legislation. As the enforcement of Australian mandatory breach notification laws draws ever closer, the EU's overhaul of its privacy regulations with GDPR has made international trade laden with legislative risk.
The second half of Mark Luckin's cyber insurance article now takes a deeper dive into evaluating liabilities and buying suitable, appropriate cover, especially in light of these new laws. Wayne Tufek analyses what Australian businesses must do to prepare for next year's APA changes and Jodie Siganto looks at mandatory breach reporting with a controversial twist. Emily Raine, one of the few female cyber security students in ECU's graduate cyber programme, explains her strong views on gender minority bias in STEM and looks at the challenges women face when choosing a career in cyber. Michael Sentonas demystifies machine learning and explains how appropriate machine learning tools can positively impact your cyber security effectiveness. Michael Leboydre also provides a cautionary tale for SMB owners, alongside interviews with some of the finest minds in cyber in Australia, international viewpoints on trading with Australia and an interesting take on using open source intelligence as a  defensive weapon.