Your Contributors & Community
Write for Us
The Australian Cyber Security Magazine is seeking enthusiastic cyber security professionals who are keen on writing for our magazine on any of the following topics:
Digital forensics in Australia
Workforce development
Security in the development lifecycle
Threat management and threat hunting
Incident management
Operational security
Security book reviews
Risk management
True crime (cybercrime)
If you are interested in writing for us, please send your article pitches (no more than 200 words) to the editors' desk at editor@australiancybersecuritymagazine.com.au
Interested in Blogging?
You may or may not be familiar with our website, which also provides daily infosec news reviews, as well as our weekly newsletters. We'd like to hear from anyone who'd be interested in contributing blog posts for our platform that reaches out over 10,000 industry professionals per month, where you can express your opinions, preferences, or simply rant about the state of the cyber security world. If you stay on topic and stick to the facts, we'll be happy to publish you. If interested, email the editors at editor@australiancybersecuritymagazine.com.au
Our Contributors
(by surname in alphabetical order)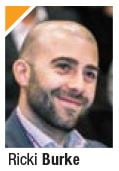 Ricki Burke – Ricki Burke is Founder of CyberSec People, an international Information Security recruitment consultancy. In addition to supporting organizations with niche talent, he is actively looking to make a difference within the industry helping graduates and is a Co-Founder of Cyber Security Career Kick Start, a free event for students to gain knowledge and practical steps to get their first job within Information Security. Plus, he is partnering with networking groups to help promote diversity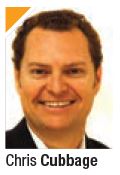 Chris Cubbage – Chris Cubbage CPP, GAICD is a corporate security and public safety consultant and the Executive Editor of the Australian Security Magazine and Asia Pacific Security Magazine; and presenter/producer of MySecurity TV.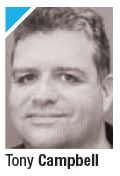 Tony Campbell – Editor. Widely published and certified information security consultant and architect.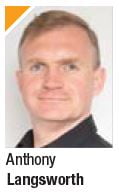 Anthony Langsworth – Anthony Langsworth has worked in a variety of software development, management, architecture and security roles for 20 years, from multiple startups to a director at Symantec. He currently works at Dimension Data, focusing on the overlap of IT security and system design, particularly in software development and the cloud. He has three security patents, a CISSP and a CCSP. He is an open source contributor and blogger.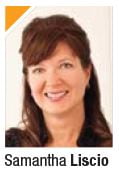 Samantha Liscio – Senior Vice President, Enterprise Planning & Reporting at eHealth Ontario. Samantha is part of the executive management team in eHealth Ontario where her work helps enable clinicians to manage patient care using electronic health records for Ontario's 13.6 million residents.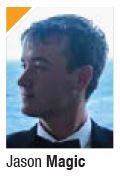 Jason Magic – Freelancer and a bug bounty hunter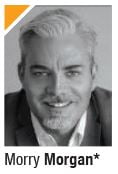 Morry Morgan* – IoT & Technology Correspondent: Morry is a true international executive and seasoned entrepreneur, having studied, worked and built businesses across multiple countries in the Asia-Pacific (APAC) region, specifically Australia, China and Singapore.
Speaking both English and Mandarin, and having worked in the fields of medical science, management consulting, and high-tech, Morry is able to bridge the unique cultural differences across both industry and geography, simplifying complex problems and focusing on key issues and pain-points, via consultative selling. Morry is also a Wiley published author on sales and negotiation skills, and a recognised 'Sales Guru', ranking at #14 in 2016.
More recently Morry has focused on the technologies embedded in Industry 4.0, including SaaS, Cloud, Robotics, and the Internet of Things (IoT) industries. He is also a a technology writer for Australian Security Magazine, focusing on Smart Cities (Cities 4.0).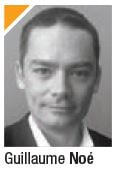 Guillaume Noé – Gui is a Cyber Security Advisor who delivers business-focused Cyber Security and Technology services. He is passionate about the issues of Security & Privacy, and the process to address them in both business and personal contexts.
As the General Manager for Pirean in Australia & New-Zealand, Gui leads Pirean's business development in the region with Identity and Access Management technology and services.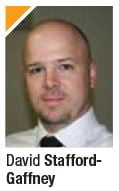 David Stafford- Gaffney – David Stafford-Gaffney is an information risk and security professional with over two decades in the ICT sector in roles ranging from hands on technical, to operational management and business development. He has established two businesses from scratch and his strong business acumen enables him to understand acutely the need to align security with business requirements. He is passionate about leadership, Information Security and assurance and improving the industry as a whole.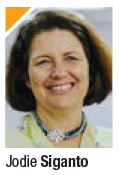 Jodie Siganto – Jodie Siganto graduated as a lawyer from the University of Queensland and after 8 years in private practice became in-house counsel for Tandem Computers followed by roles with Unisys Asia and Dell based in Singapore. She returned to Australia in 2000 and co-founded Bridge Point Communications (specialists in data networking and security). She is currently a director of IT Security Training Australia, an (ISC)² educational affiliate, specializing in the delivery and development of privacy, IT security and network related training courses around Australia. Jodie has completed a PhD at QUT which examined the Privacy Commissioner's exercise of powers in relation to NPP 4 and the extent to which that is supportive of industry practice. Jodie is the Chair of the AISA Policy Committee and a member of the AISA Education workgroup. She is a regular speaker at industry events and is currently participating in a research study partly led by researchers from Royal Holloway, University of London, which is mapping some of the unique traits of information security practitioners in Australia.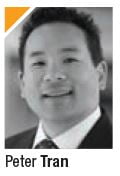 Peter Tran – General Manager and Senior Director of RSA Security's Worldwide Advanced Cyber Defence Practice RSA