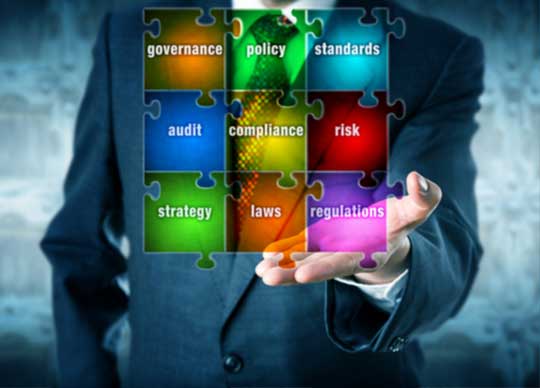 ISMS.online has announced a dedicated in-country resource to support the thriving Australian compliance market. The move is in response to the growing demand from both government and private sectors for a flexible and sustainable compliance approach to combat the increasing threat to national and global supply chains.
Regarding the decision to support Australia with a dedicated in-market function, CEO of ISMS.online Mark Darby said, "In extraordinary periods of global disruption, the successful leaders are those that find the balance between protection and growth. Right now, Australia is showing the way with initiatives that maintain its position as an information security leader, ensuring that an increased security posture is a priority for any Australian organisation, regardless of size. That's vital for the economic resilience of the region. It's a smart play."
He continued, "At ISMS.online we recognise that democratising access to infosec is the way to drive maximum assurance throughout supply chains. Before the cloud, the buzzword in compliance was 'trust', but with rapid digital transformation and rising threat levels supply chains need to go beyond trust. They need certainty. That's where the value of an always up to date, all-in-one-place ISMS comes in. Organisations that want that extra edge should not underestimate the value in being able to demonstrate an internationally recognised security posture to interested parties at the click of a button."
ISMS.online's Head of APAC, Michelle McCarthy, will support the company's Australian operations from a base in Melbourne. Michelle's immediate focus will be to cement relationships with key industry and government stakeholders and drive customer acquisition through the partner channel. She said, "There's no doubt the recent growth in Australian demand for ISO 27001 is a result of efforts from networks like AustCyber and government stakeholders. These groups have galvanised the national conversation to put information security, cybersecurity and data privacy front and centre. I'm looking forward to participating in what is clearly a successful collaborative effort between the private and public sector."
State governments have been employing policy and initiatives to drive uptake of international standards for some time. Back in 2016, WA's Digital Security Policy highlighted the need to bring the state's security practices in line with ISO 27001. Earlier this year, the NSW Cyber Security Standards Harmonisation Taskforce recommended a nationally consistent approach to information security when moving workloads to the cloud. With the aim of achieving what it calls 'standards harmony', the taskforce recommends organisations follow ISO and IEC standards as baseline requirements for information security, data privacy and supply chain risk management.
While guidelines developed by industry networks and state governments have clearly resulted in a nationwide appetite for ISO 27001, emerging patterns in ISMS.online's market insights suggest the private sector needs little persuasion when it comes to recognising the value of a competitively positioned infosec posture.
McCarthy noted, "As the compliance landscape is accelerating, we're seeing a trend in the private sector of announcing compliance or certification to multiple standards at once which, while admirably secure and competitive, can be very time and cost-intensive. That's where we come in. Our mission is to make baseline certification to ISO 27001 simple and affordable, then help our customers build on that foundation with local and sector-specific complementary standards, frameworks and regulations. Our platform enables them to avoid the duplication involved by mapping where work intersects, making multiple standards faster to achieve and maintain, and making life easy for auditors, too."