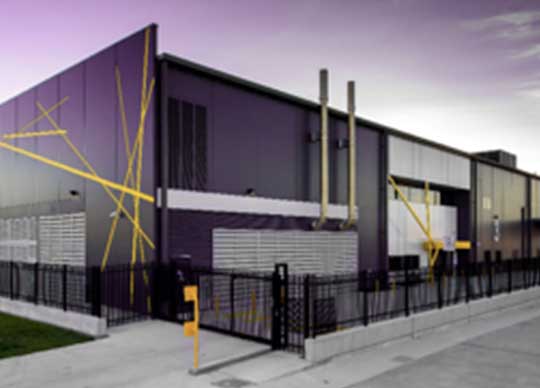 Fortinet has significantly invested in its recently completed Federal Government Integration and Innovation Centre (FGIIC) in Canberra, which is due to open in the fourth quarter of 2021.
The FGIIC data centre is housed within a certified Zone 5 facility in accordance with the Security Construction and Equipment Committee (SCEC) requirements, providing businesses and government agencies assurance that it is a sovereign and secure facility, rated to top secret, for integration testing and evaluation.
The Fortinet FGIIC gives enterprises and government agencies access to Fortinet equipment so they can securely evaluate and develop network security solutions and de-risk project objectives. Partners looking to develop solutions can also use the data centre to innovate and get solutions to market sooner.
Based in Canberra, it houses both virtual and physical security to protect Australian innovation.
Jon McGettigan, regional director, Australia, New Zealand, and the Pacific Islands, Fortinet, said, "Fortinet's investment in the FGIIC demonstrates a commitment to secure and sovereign solutions within Australia and the Five Eyes community. It's just the first step of investment as Fortinet continues to ramp up support for the federal government sector by expanding Platform-as-a-Service and Software-as-a-Service offerings. The FGIIC supports local industry and provides rapid access to enterprise cybersecurity technologies so organisations can design, develop, and deliver innovative solutions for government and supporting industries."
Among the FGIIC's capabilities is the ability to conduct high-throughput data network testing including cyberattack testing at up to 100GBps.
Tom Scully, federal government enterprise solution architect manager, Fortinet, said, "The Fortinet FGIIC is built to the highest physical and electronic security standards with access only granted to authorised and verified users. It provides an exciting opportunity for customers and partners alike to research and trial solutions and ideas in a secure and sovereign manner with reduced time to market."
The FGIIC features approximately 2TB of RAM virtual compute capability, 100Gbps throughput testing capability including breach attack simulation, and dual redundant 100Mbps internet connections. It offers up to 12kW of redundant power and 84 RU of rack space with the ability to support additional chassis, leveraging Fortinet's systems technology to provide additional capacity for partners.
The FGIIC also includes a virtual lab and customer experience centre. There is additional rack space available to support future FortiGuard services or proofs-of-concept that require Fortinet or third-party equipment including chassis-based carrier grade systems.
Tom Scully said, "Over the past 24 months, Fortinet has seen significant demand for the development of secure and sovereign solutions that can be deployed in closed network scenarios. Locally, Fortinet has invested heavily in its product development teams to ensure its products can meet these requirements.
"The FGIIC helps to further demonstrate Fortinet's commitment to federal government locally. Organisations can use the FGIIC customer experience centre, in close collaboration with Fortinet, to develop solutions at a greater speed than ever before. For example, an organisation wanting a secure email gateway to meet federal government requirements can securely access the environment and build, break, or destroy the solution to ensure it is safe and fit for purpose. This capability can host up to 100 customers at a time."
Accenture recently reported Australia was the third most targeted country in the world by cyberattackers in the first six months of 2021. According to Accenture's report, the volume of cyber intrusion activity globally jumped 125 per cent in the first half of 2021 compared to the same period last year.