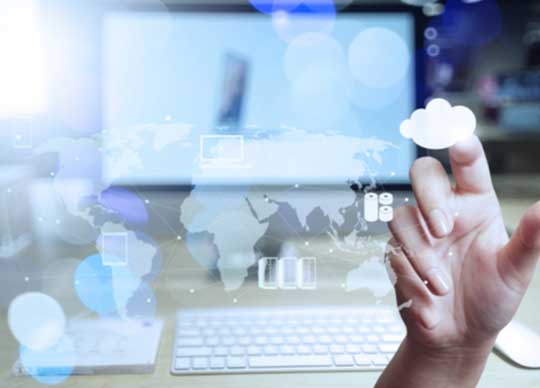 Organisational security is keeping 86% of Australian IT and cybersecurity decision-makers and influencers awake at night amid a rise in cybersecurity attacks, according to new research released by Cloudflare, Inc.
The study into security in the age of Zero Trust—that surveyed 1,006 IT and cybersecurity decision-makers and influencers at enterprise organisations across Australia, India, Japan, Malaysia, and Singapore—found the COVID-19 pandemic had a significant business impact on three in five (60%) Australian respondents, leading them to increase their investment in IT security measures like Zero Trust.
AUSTRALIAN ORGANISATIONS STRUGGLED THE MOST WITH IT SECURITY CHALLENGES
Australian enterprises experienced the greatest number of IT security challenges in Asia Pacific as a result of the COVID-19 pandemic. Almost half (48%) of Australian respondents struggled to maximise remote workers' productivity, without exposing them or their devices to new risks—a greater portion than in India (39%), Japan (39%), Malaysia (38%), and Singapore (26%).
Australia is lagging behind other countries in the region when it comes to employing in-house IT and security experts that can handle these issues. Results show 45% of locals acknowledging their internal teams lacked the expertise or time to effectively adopt the best IT security practices, compared to a regional average of 36%.
More than one-quarter (28%) of Australians surveyed had no ability to control what devices could connect to corporate resources on their network. This is significantly higher than Malaysia (20%), Singapore (18%), and Japan (14%).
CYBERSECURITY ATTACKS ON THE RISE
Six in ten (62%) Australian respondents said their organisation had experienced more security attacks in 2021 compared to the previous year, including phishing attempts (47%), a data breach or leak (46%), and ransomware attacks (45%). In response to an attack and the increasing cyberthreat landscape, 93% changed their IT security procedures.
AUSTRALIA LEADS APAC ADOPTION OF ZERO TRUST
Zero Trust is no longer a concept—88% of Australian respondents said their organisation has adopted the approach, with more than one-quarter (28%) rolling out this security strategy in the past 12 months. According to the research, Australia has a substantial lead on Zero Trust adoption in Asia Pacific compared to Malaysia (75%), Singapore (65%), India (62%), and Japan (43%).
A Zero Trust approach to security had a significant impact on limiting data breaches (47%), flexibility to extend secure third-party access (39%), improved network visibility (37%), enhanced employee experience via easier, more secure and faster access to applications (37%), and prevention of malware propagation (33%).
THE FUTURE OF WORK IS FLEXIBLE
The vast majority (94%) of Australian respondents said their organisation will be implementing a combination of return-to-office and work from home arrangements, and 86% agreed their workforce will be more mobile in the future. As such, the need to maximise worker productivity while working remotely, without exposing them or their devices to new security risks was a core driver for Zero Trust adoption for 38% of Australian respondents.
Raymond Maisano, Head of ANZ at Cloudflare, said the rapid shift to remote work has made the corporate perimeter more difficult to control and left local businesses exposed. "Australian organisations have welcomed Zero Trust over the past few years, however, the latest ACSC Annual Cyber Threat Report highlighted there is a way to go, with cybercriminals exploiting gaps in IT security strategies. Over the past 18 months of working from home, IT departments have had to manage complex and often conflicting configurations across VPNs, firewalls, proxies, and identity providers, while fending off increased cyber threats," Maisano said.
"Zero Trust is a journey for organisations, and while our research indicates that the intent is there, most Australian businesses have only just begun to roll out this approach to IT security. One of the biggest challenges here is finding the right talent to fill the technology skills gap, and organisations need to find the balance between outsourcing and investing in existing talent and resources in order to secure hybrid workforces, especially as lockdown restrictions ease and employees once again log on from almost anywhere. Shifting to Zero Trust access for every application is the only way to secure today's human and network resources."