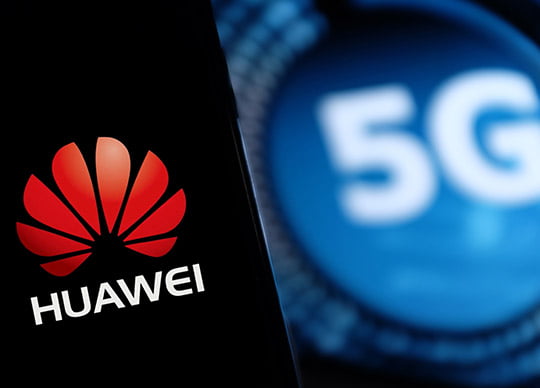 By Mikayla Fanto
The Federal Government's cyber spies advised that Beijing could shut down Australia's 5G networks and to make Huawei's equipment safer there would have to be 300 separate security measures.
Australia was the first country to ban the Chinese multinational technology company Huawei from its 5G systems in 2018.
In November of last year, President of China Xi Jinping asked Canberra to eradicate the ban as part of a list of demands to improve relations with the two countries.
A senior Australian spy said to Sydney Morning Herald the main concern was that Beijing could order Huawei to disconnect Australia's 5G network.
The Australian spy told Good Weekend magazine "here's the thing that most commentators get confused about with 5G, including some of our American friends."
"It's not about the interception of telephone calls. We've got that problem with 4G, we had it with 3G."
The official said the real problem is that Beijing could order Huawei to switch off the 5G which would disrupt the whole country.
"The sewerage pump stops working. Clean water doesn't come to you. You can imagine the social implications of that. Or the public transport network doesn't work. Or electric cars that are self-driving don't work. And that has implications for society, implications for the economy," the official said.
He said the 5G network should be the top of the country's critical infrastructure list.
"One thing you know – if the Chinese Communist Party called on Huawei to act against Australia's interests, it would have to do it," the Prime Minister at the time Malcolm Turnbull said in an interview for the book Red Zone.
"Huawei says, 'Oh no, we would refuse.' That's laughable. They would have no option but to comply."
The ban on Huawei began with one of three phases in 2010 where the NBN said it wasn't going to accept Huawei's involvement in the creation of the national broadband network.
The ban was confirmed in 2012 by the Gillard government.
Later in 2018, the Turnbull government banned Huawei and ZTE from constructing Australia's 5G network.
The senior Australian spy warns in an article by the Sydney morning Herald a team of hackers worked through the risks and found more than 300 would need to be mitigated.
"If I want to understand how to break in, I don't have to break in. I just look at the blueprints – I understand the software, I know how it works. I know which engineering commands are there or what other commands are there for my purposes. That allows me to gain access, to switch things off, and that disrupts the country – elements of it, or the whole country. That's why you've got to be concerned," he said.