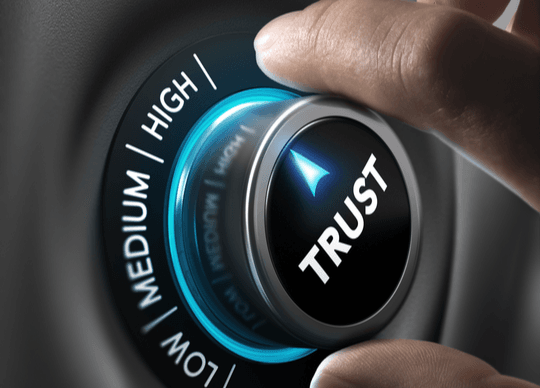 Over half of Australian consumers (59%) say they would stop spending money with their favourite brand, if they fell victim to a phishing attack involving that brand, with 60% saying that they would lose trust in their favourite brand if they disclosed personal information to a spoofed version of their website.
These are two of the findings in a global Brand Trust Report by Mimecast, including responses from 1,000 Australian consumers (participating in a global survey of 9,000 adults across the Benelux, Nordics, United Kingdom, Germany, South Africa, Australia and the Middle East).
As such any business, or brands with an online presence, simply cannot ignore this survey's findings.
The onus is on brands to secure their email communications and their websites. A whopping 78% of Australian respondents naturally expect services to be safe to use and over two-thirds stating that the buck stops with the brand. Put simply, Australians believe it's the brand's responsibility to protect itself from email impersonation and from fake versions of its website (as reported by 68% and 70% of respondents respectively).
In a digital-first world, having good products and customer service is no longer enough for companies: they now also have a mandate to keep people's data safe and take steps to prevent them from falling victim to cyberattacks involving their brand name.
What are the top factors that negatively impact consumer's perception of a brand?
Over a third of Australians said brands refusing to compensate customers, after data or money had been lost due to a cybersecurity incident, was top of the list. Brand responsibility for customer deception, loss of money after interacting with a fake website or phishing email were also of concern.
Mimecast also surveyed Australians on trusted industries and the findings reveal that when it comes to trust, not all industries are created equal.
In Australia the top three most trusted industries are online banking, healthcare and utilities.
And in terms of the most leveraged for phishing attacks not surprisingly were delivery services, online banking and entertainment services. During the pandemic lockdown, more Australians were shopping online, as such delivery services were targets for cyber attacks. Of interest, online banking is one of the most trusted industries and yet, most phishing emails are related to it. Consumer trust in this industry, is in part due to the role banks play in communicating with customers about threats and scams, providing advice on what to watch for, and how consumers can best protect themselves. Cybercriminals have become a lot more sophisticated, making it a lot harder to distinguish real emails from fake ones and as a result which brand messages to trust. And it turns out, cyber attackers exploit the trust consumers place in brands too.
Since the start of the COVID-19 pandemic, cybercriminals have worked tirelessly to expose the vulnerabilities that come with widespread remote working. Mimecast's State of Email Security 2021 report, revealed that email-based security threats surged by 66% in in Australia since the start of the pandemic, with 70% of businesses expecting to be harmed by an email-borne attack
These latest Brand Trust findings return equally worrying results, and it seems no country is immune, with consistently high averages across all the surveyed countries.
In Australia 77% of respondents have received phishing emails in their inboxes, and 49% of respondents were directed to a spoofed website from a web search.
As such, disclosing personal information to scammers and losing money are the biggest fears consumers face when it comes to engaging with brands. If either of these happen, not only will consumers stop trusting the involved brands, but they will stop spending money regardless of whether it's their favourite brand, one they regularly use, or just one they're familiar with.
Read the full report here.