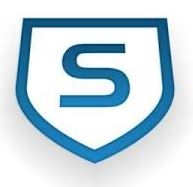 In this episode, recorded at the Canalys Channels Forum, 6 December 2017, Chris Cubbage interviews members of the Sophos team, namely Ashley Wearne, General Manager for Australia & New Zealand, Chester Wisniewski, Principal Researcher and John Shier, Senior Security Adviser.
We discuss the position of Sophos and the maturity of the advanced security market, red flags of public wireless network, after a recent 'War Biking' exercise, the proliferation of Ransomware and the criminal marketplace, as well as a plug for 'Naked Security', Sophos' website resource for security practitioners.
We're sure you'll enjoy this discussion!